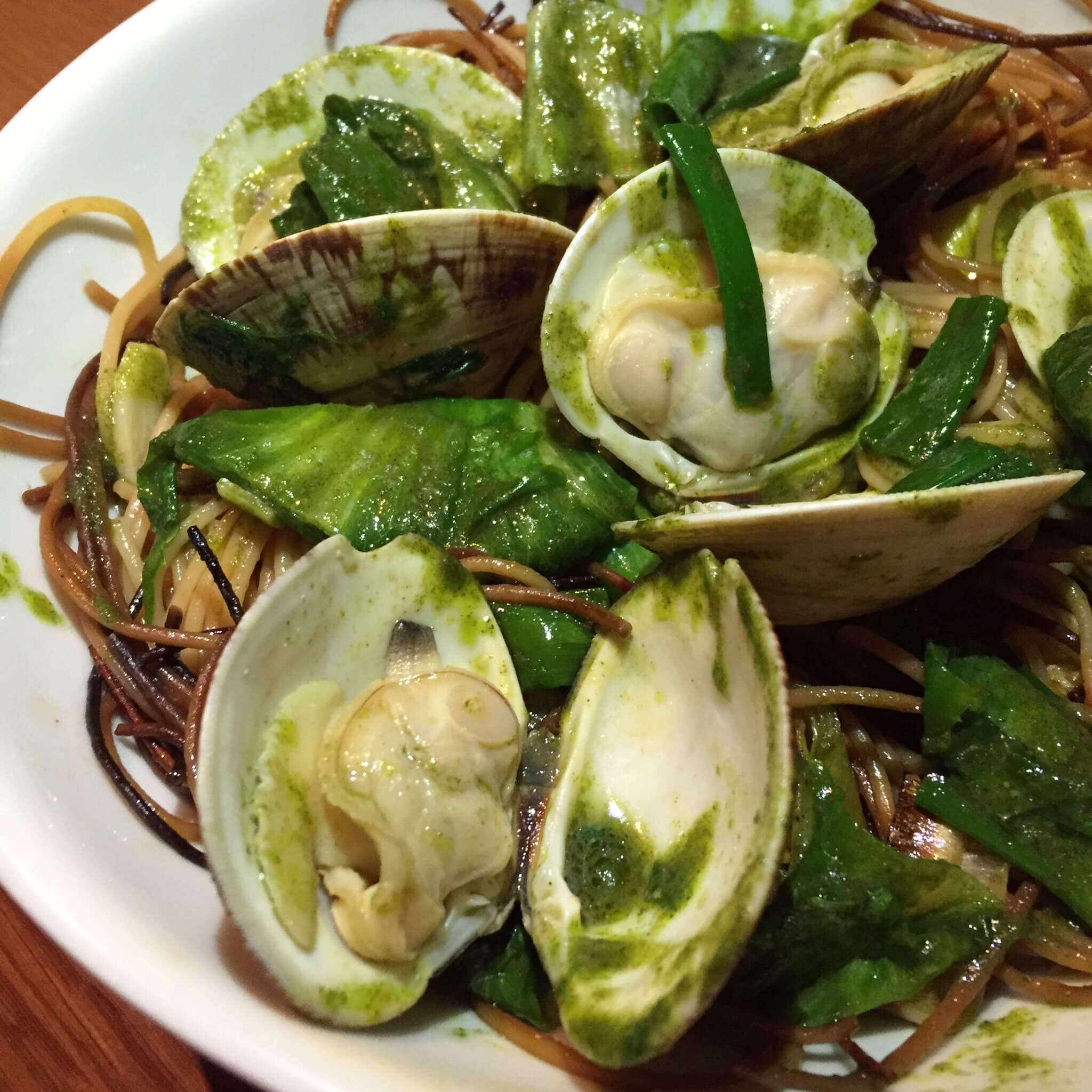 Written with @OneMoreDish.
THE LINE:
4:45 PM: We are the first in line. Huge accomplishment. Feeling proud.
5:00PM: Watch pre-service staff meeting, cheering alongside — and taking snaps — as they amp up for the second night of service.
5:01PM: Chug water.
5:05PM: David Chang runs by and is looking stressed. He's in the zone but still waves hello.
5:15 PM: Solid line. We discover a picture of the menu on Instagram and start planning our meal – which isn't hard because we immediately decide we're ordering almost the whole menu.
5:20PM: People start asking us what we're waiting for. We're offended that they don't know, but proudly recite the facts of the Momofuku empire.
5:30 PM: Line is around the block, looking at 50+ people including our favorite food family @foodbabyny.
5:35 PM: Snapchat the line, great opportunity to play around with the fast forward video feature. Major?.
5:45: At this point at least 15 people have asked us what the line is for. We are officially David Chang's publicists.
6:00 PM: Right at 6PM, the doors open and the hostess walks us inside, seating us at one of the first communal tables. #Winning
Tip: The Momofuku people are good people. Instead of making us wait in the cold, they were taking names and calling guests as tables were ready. Good move.
DECOR & MENU:
Think Noodle Bar and Säam in terms of decor and set up. The restaurant has two rooms: five communal tables and three high tops in the first room and two high top communal tables in the back.
Great menu set up; not too overwhelming and pretty reasonably priced considering there's no tipping  – $20-$30 entrees. It's essentially an Italian menu with a serious Chang twist. The first section consists of "Appertivo" options such as Spanish Mackerel Tataki. The second section, Myun,was all pasta and the third course was made up of both meat and fish options. There were also a few "Contorni" to accompany the mains.
Tip: There's a helpful numbering system on the bottom right of the menu with helpful hints about how to eat certain dishes/detailed explanations.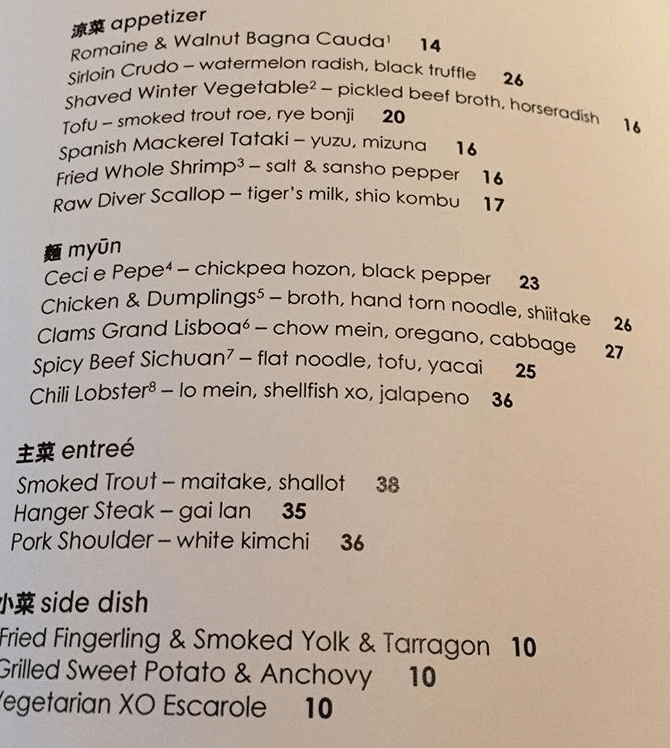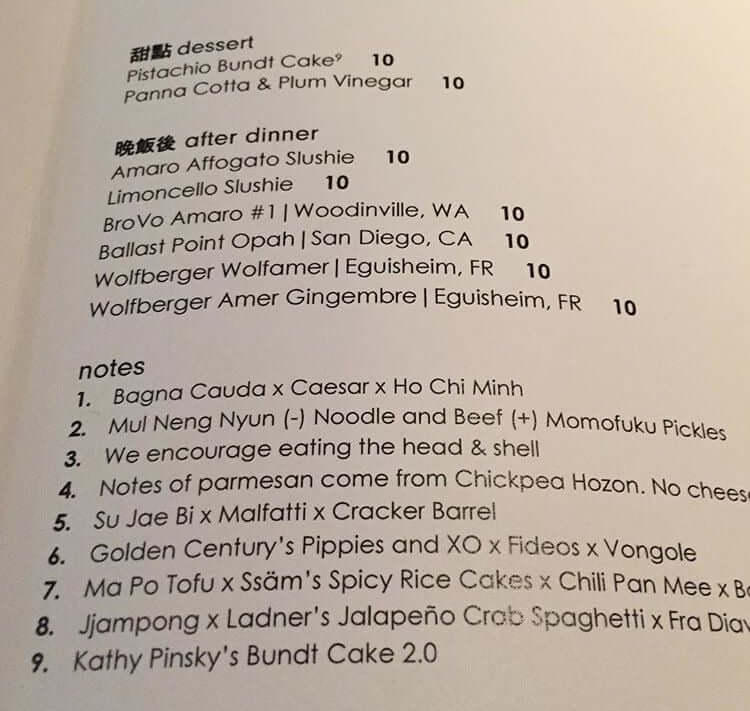 THE MEAL:
Might be too soon to call it, but this could be David Chang's most impressive restaurant to date. We hear a lot of talk about Asian Fusian, etc. etc., but have never seen classic Italian dishes executed with a spin like this.
We were also impressed with the staff training and organization. They spoke about each dish as if the restaurant was open for months. The natural flow of the coursing and the overall service was on point too – pretty hard to pull off on the second night of service.?
FOOD: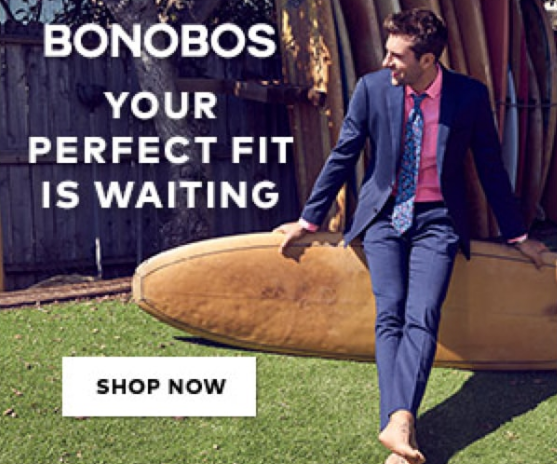 Advertisement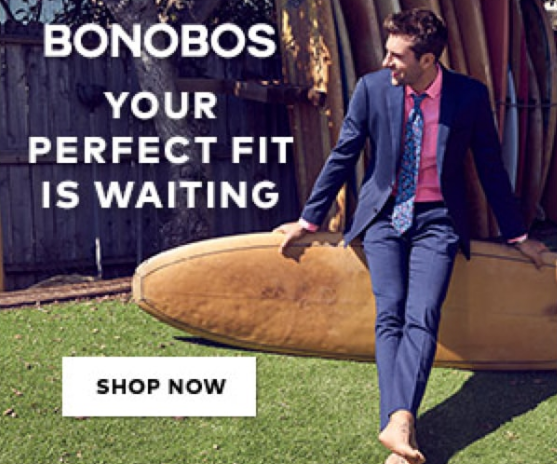 Advertisement