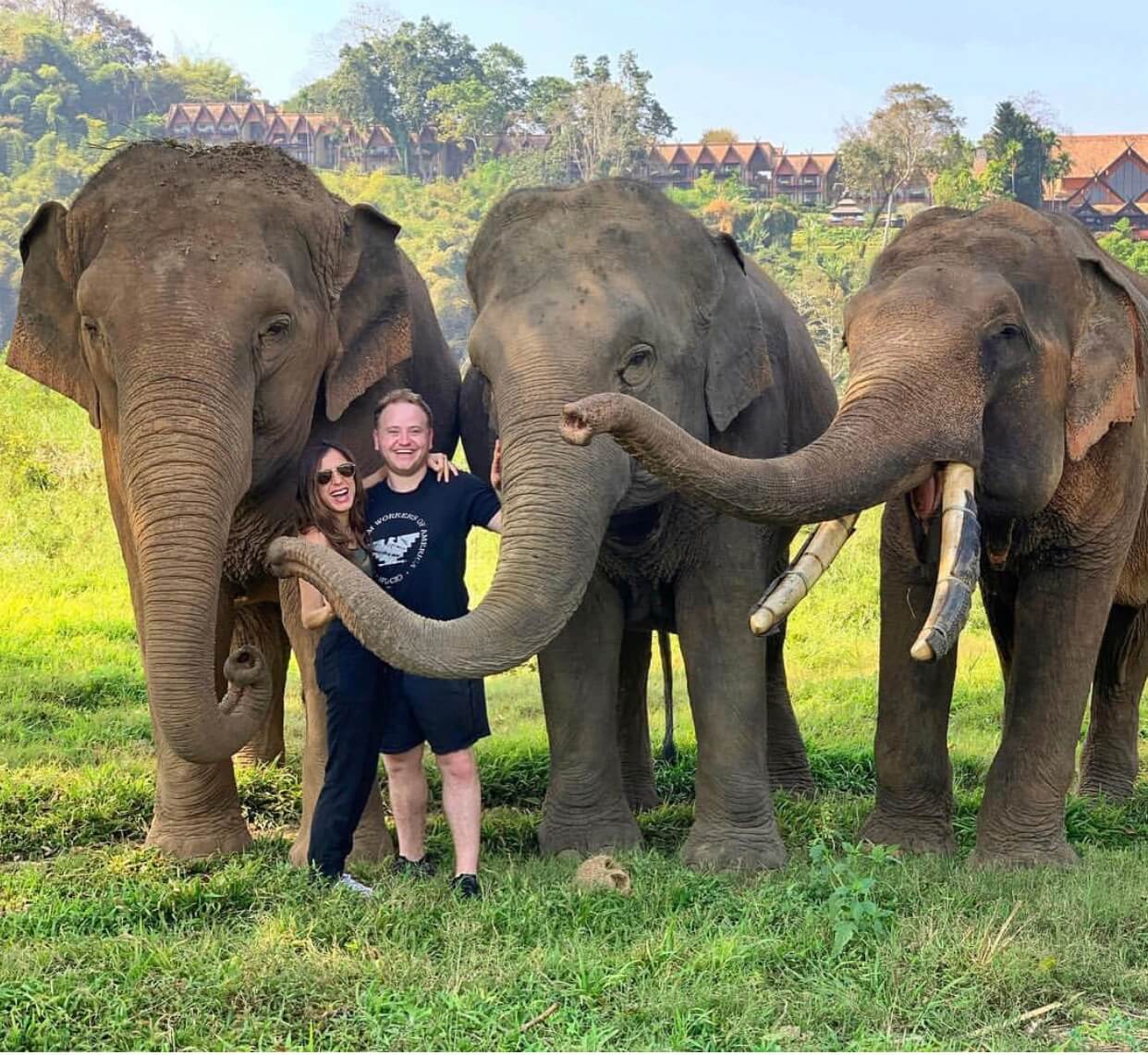 Hard to believe it's been almost two weeks since Daniel and I returned from our honeymoon in South East Asia. It was our first time visiting this part of the world and we truly enjoyed every minute of it! From the insanely delicious wonton noodles soups in Hong Kong to the mangosteens and street pad thai all over Thailand, we ate our way through with some site-seeing and serious relaxation along the way. We hopped around a lot so our list of restaurants/must-see's are not entirely comprehensive, but should provide you with a solid run-down if you're planning a similar trip in the near future. If you have any specific questions, feel free to email me: alexa@eating.nyc.
Hong Kong: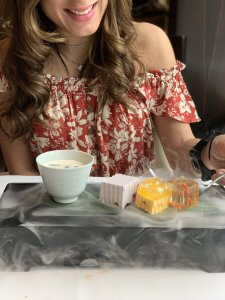 Though not our favorite part of the trip, Hong Kong is the perfect stop for a jam-packed, two day layover. If you're looking for a more authentic experience, we recommend staying on the Mong Kok side, which locals refer to as the "dark side," mainly because its not as modern. While we appreciated the fancy shopping centers on the other side, it definitely felt like America in some ways, which was not quite what we were looking for on this trip. We absolutely loved staying at the Cordis Hotel, where we had  an unforgettable dim sum brunch  at Ming Court.
Other Must Eats:

Mak Man Kee Noodle, Mott 32, Cheung Hing Kee Shanghai Pan Fried Dumplings, Ho Lee Fook

Must See:

The Peak, ride the Star Ferry, The Giant Buddha, Ladies Market
Siem Reap: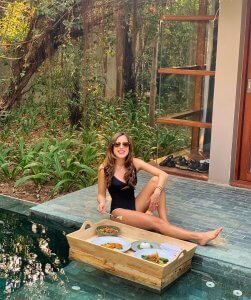 Apart from the famous Angkor Wat Temple, we knew little about the city of Siem Reap before visiting. It's a beautiful place and the temples are truly awe-inspiring  – definitely get a tour guide to show you around – but the poverty we witnessed was heart wrenching. We had a wonderful tour guide who shared some insights on the political climate and we ended up learning more than we could've imagined. Here, we stayed a Templation, a stunning resort with wonderful rooms, private pool included,  and a great restaurant serving super high quality and authentic Cambodian cuisine.
Must Eat: Cuisine Wat Damak
Must See: Visit Night Market and Pub Street
Bangkok: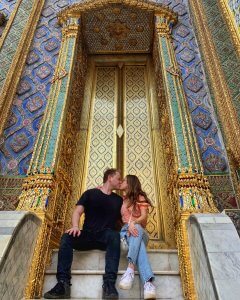 Unexpectedly , Bangkok was our favorite stop on the trip. It's such a well-rounded, culturally rich and vibrant city with a little something for everyone. Our hotel, the Kempinski,  is situated in the city center but truly felt like a resort with it's myriad of pools and outdoor dining. We had never seen anything like it! Not to mention the breakfast buffet here was absolutely incredible.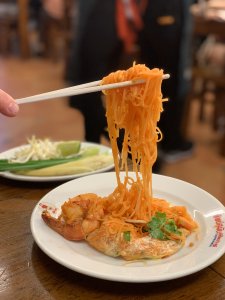 We heard a ton about the food court malls,  but it's just one of those things you have to see to believe. Think: the plaza food hall in terms of quality, but ten times the size. The amount of food was truly unfathomable and completely overwhelming! Our favorite was Siam Square, Bangkok's first luxury mall, which we ended up visiting three times in our 48 hours there.
Other Must Eats: Siam Square, Chinatown, Thip Thip Samai Pad Thai, Gaggan (must reserve 90 days in advance)
Must See: Grand Palace, Wat Arun Temple, Reclining Buddha
Chiang Rai: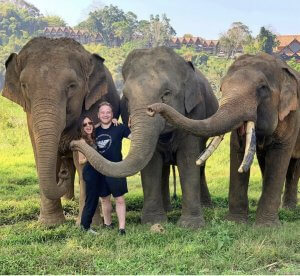 Truly a destination for relaxation and escape, The Golden Triangle Anantara Elephant Camp & Resort was the perfect spot to ease into  serious relaxation mode. The resort offers a ton of activities ranging from visiting their on-property elephant sanctuary, a visit to the golden triangle (The point where Laos, Myanmar and Chiang Rai intersect), and our personal favorite, visiting the local market with Anantara's chef to pick up fresh produce for a delicious lunch.
Must See: Chiang Rai night and/or weekend market, opium museum, Visit Wat Rugby Kun also known as the white temple
Phuket: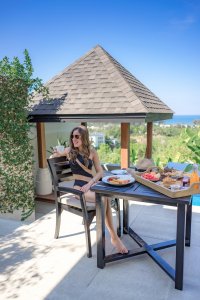 We stayed at two incredible luxury resorts here, The Pavilions and The Slate. The Pavilions was a true escape – our suite was totally secluded and overlooked the mountains of Phuket. It was paradise and probably the most relaxing two days of our lives. Their fine-dining concept, The Plantation Club, was our favorite dinner of the trip.
The Slate offers a ton of great dining options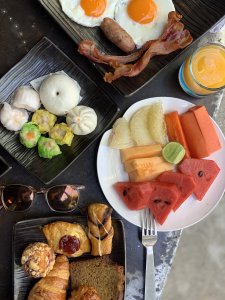 making it a great resort for a group or family. The properties signature restaurant, Black Ginger, is worth the stay on its own. You take a small boat across a canal to get there;  a truly unforgettable experience. As for sightseeing, we laid  low and enjoyed our local beach but definitely encourage some island hopping!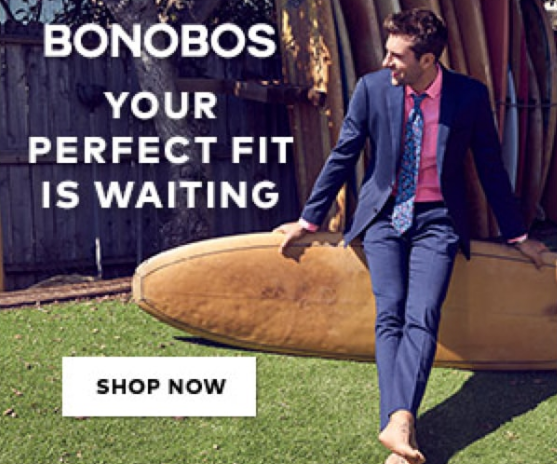 Advertisement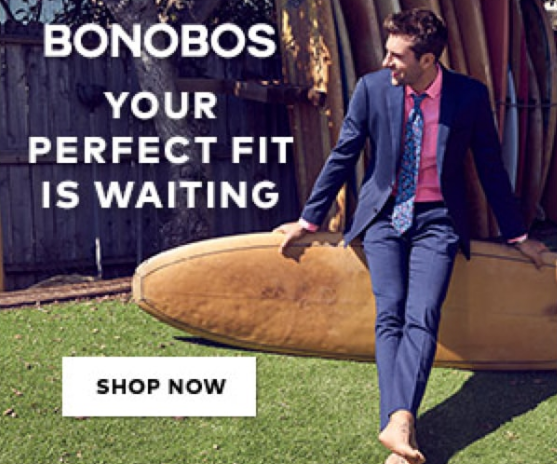 Advertisement