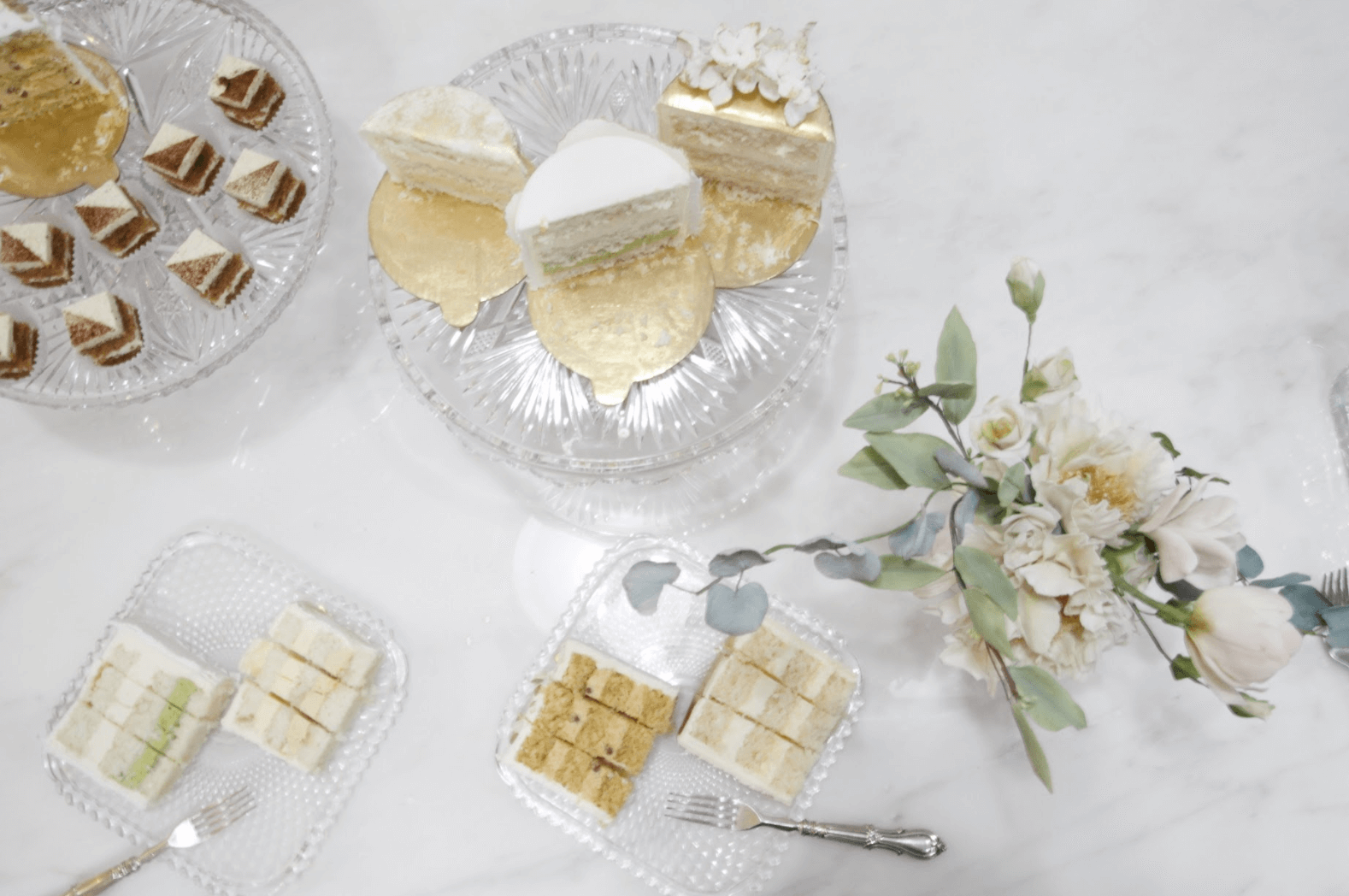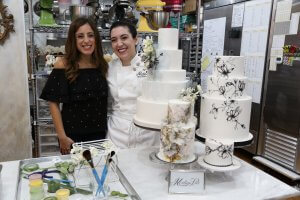 As you may know, I recently created a Facebook Live with The Knot to talk about wedding cake trends with the famous and very talented Madison Lee, a NYC based wedding cake specialist. We spoke about seasonal trends, cake bites and how culinary trends like matcha and pumpkin spice are making their way into the wedding world. You can see my Facebook Live with The Knot HERE.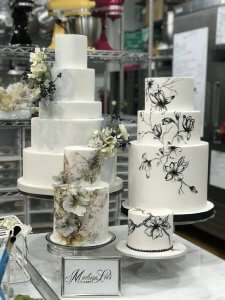 After our live video shoot, I went back to Madison Lee's Cakes for my official tasting (because of course, I needed to try all of them), and all of her cakes are truly delicious. I'm not sure how you can pick just one flavor for a wedding cake when there are so many options to choose from, which is exactly why we aren't. Instead of serving people a traditional cake, we'll be serving cake bites on the dance floor. When you think about it, when was the last time you actually sat down to eat the cake at a wedding? Hard to remember, right? And, no matter how good the cake is, I want everyone on the dance floor around dessert time anyway. In addition to passing around cake bites, we're also designing a faux cake to stick with the tradition.
Now the part you've all been waiting for – the cake flavors! We narrowed it down to four, which was still a huge feat:
-Champagne cassis cake with raspberry preserves and vanilla buttercream
-Stratiatella with hazelnut buttercream: a yellow cake baked with chopped dark chocolate and finished with hazelnut cream
-Salted Caramel Crunch: yellow cake with salted caramel buttercream dotted with milk chocolate caramel pearls
-Matcha-Yuzu cake: almond cake with layers of green tea matcha and lemon yuzu buttercream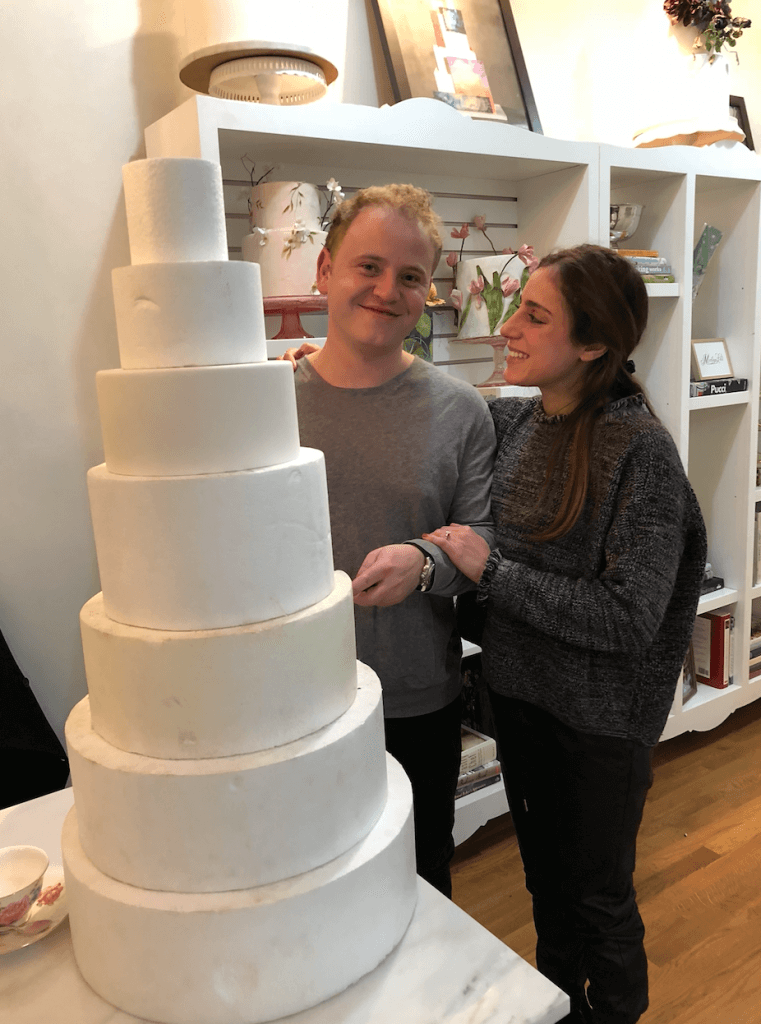 This was definitely one of the most fun and memorable parts of the wedding planning process! A lot of the planning involves logistics, lots of opinions, etc. and this was just fun. Daniel and I had the best time trying all the cakes and picking our favorites.
Remember, you can keep track of all your wedding planning (check list including) on The Knot's app or website. Also check out all of their vendor recommendations – you'll be sure find Madison Lee there too!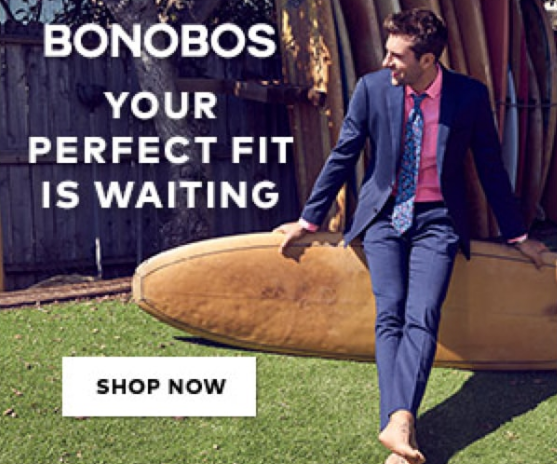 Advertisement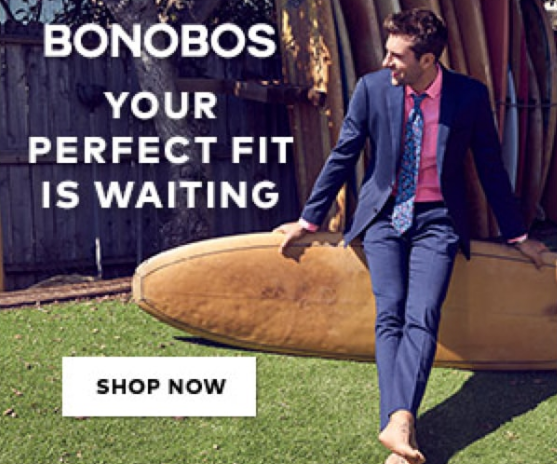 Advertisement