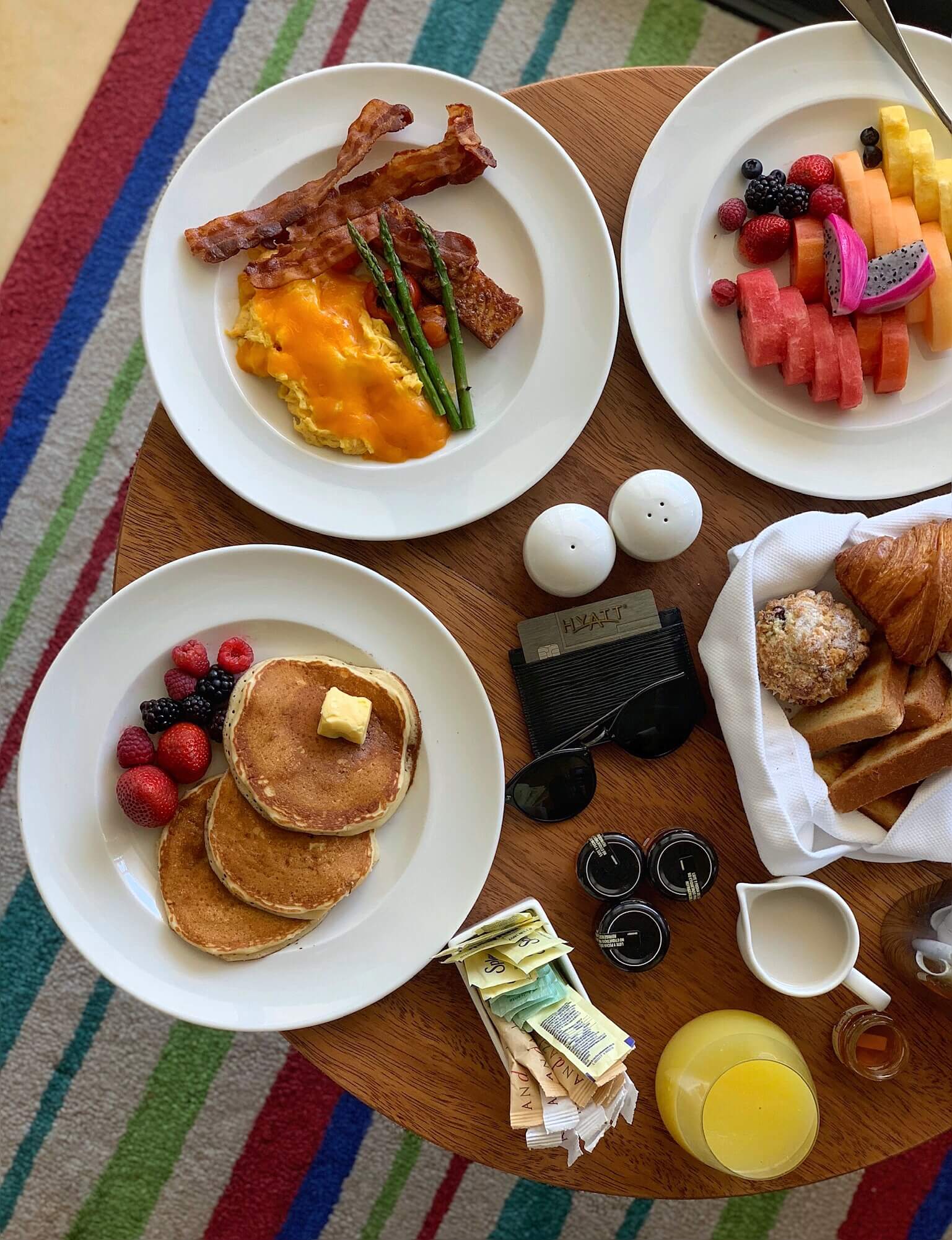 This post is sponsored by Chase and The World of Hyatt credit card. The content and opinions expressed below are that of EatingNYC!
A couple of months ago, Daniel and I had a getaway to the Andaz Mayakoba Resort Riviera Maya! Built in 2016, this Hyatt hotel is the newest addition to the Mayakoba properties. The expansive resort is set up as small villas making each room to feel like its own complex.
Shortly after our arrival, we realized this Andaz resort is the perfect retreat for a young couple and/or family. The resort is decorated with vibrant colors, modern art murals and offers plenty of activities from golf and archery to jet-skiing and canoeing. We were truly overwhelmed with all of the options and knew that three days here wouldn't be enough to experience all the resort has to offer.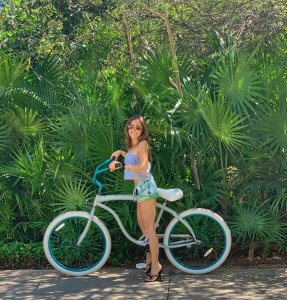 One of my favorite aspects of the Andaz Mayakoba is that guests have the option to travel around the 600 acre property on bicycles. Having the ability to bike around at any point in the day really allowed us to appreciate the beauty of our surroundings. Plus, what's better than feeling active while on vacation?
More than anything, I love how this property embraces local culture and traditions, expressed through every component of the hotel. They have the charm and character of a boutique hotel with the quality service and five-star amenities that only a brand-name could offer.
In terms of authenticity, the food at all of Andaz's restaurants was no exception. At my previous experience working in-house for a taqueria in NYC, I learned a bit about traditional Mexican cooking and the stories behind different recipes. Seeing some of these recipes come to life was incredible! We loved trying authentic dishes like Campechanos and Tacos Gobernador at Olla Taco and experiencing the DIY chilaquiles bar at Cocina Milagro's breakfast buffet.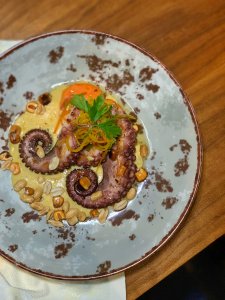 The property's fine dining concept, Casa Amate, was truly phenomenal. Daniel and I agreed that it's better than any Latin inspired restaurant in New York and is truly worth the trip on its own. Every room of the restaurant is designed to replicate a different space in one's home, creating a cozy and inviting atmosphere. Each dish on the menu is extraordinarily thoughtful, innovative and executed to perfection. My favorites here were the Mayan Octopus and the Cuban crustacean soup made with banana tartar, broad beans and potatoes.
Best part? This was all made possible by my Word of Hyatt Credit Card! I received 4x Bonus Points when dining at the hotel and 2X the points for all other restaurants. Plus, 4X Bonus Points just for booking with Hyatt! These points will ultimately allow me to access free nights at Hyatt hotels, fitness classes and treatments at Exhale spa and much more!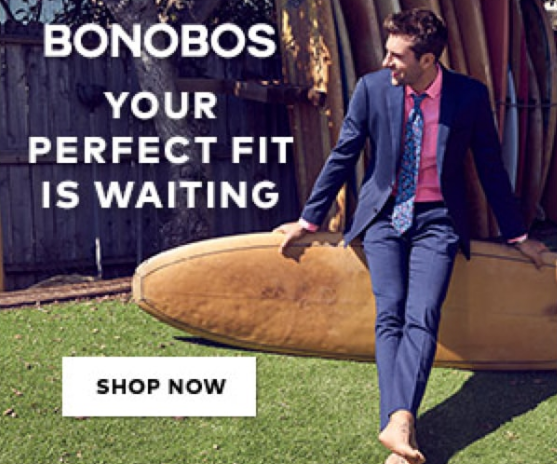 Advertisement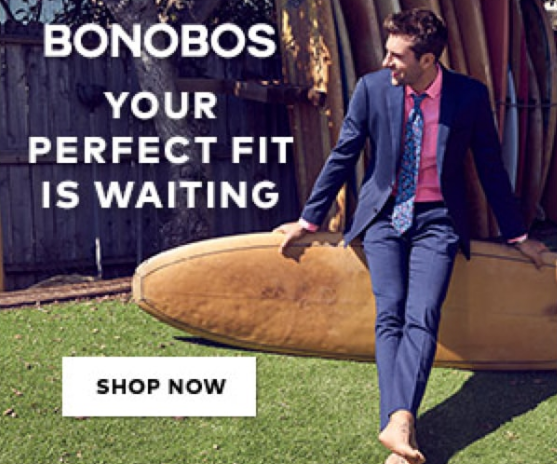 Advertisement