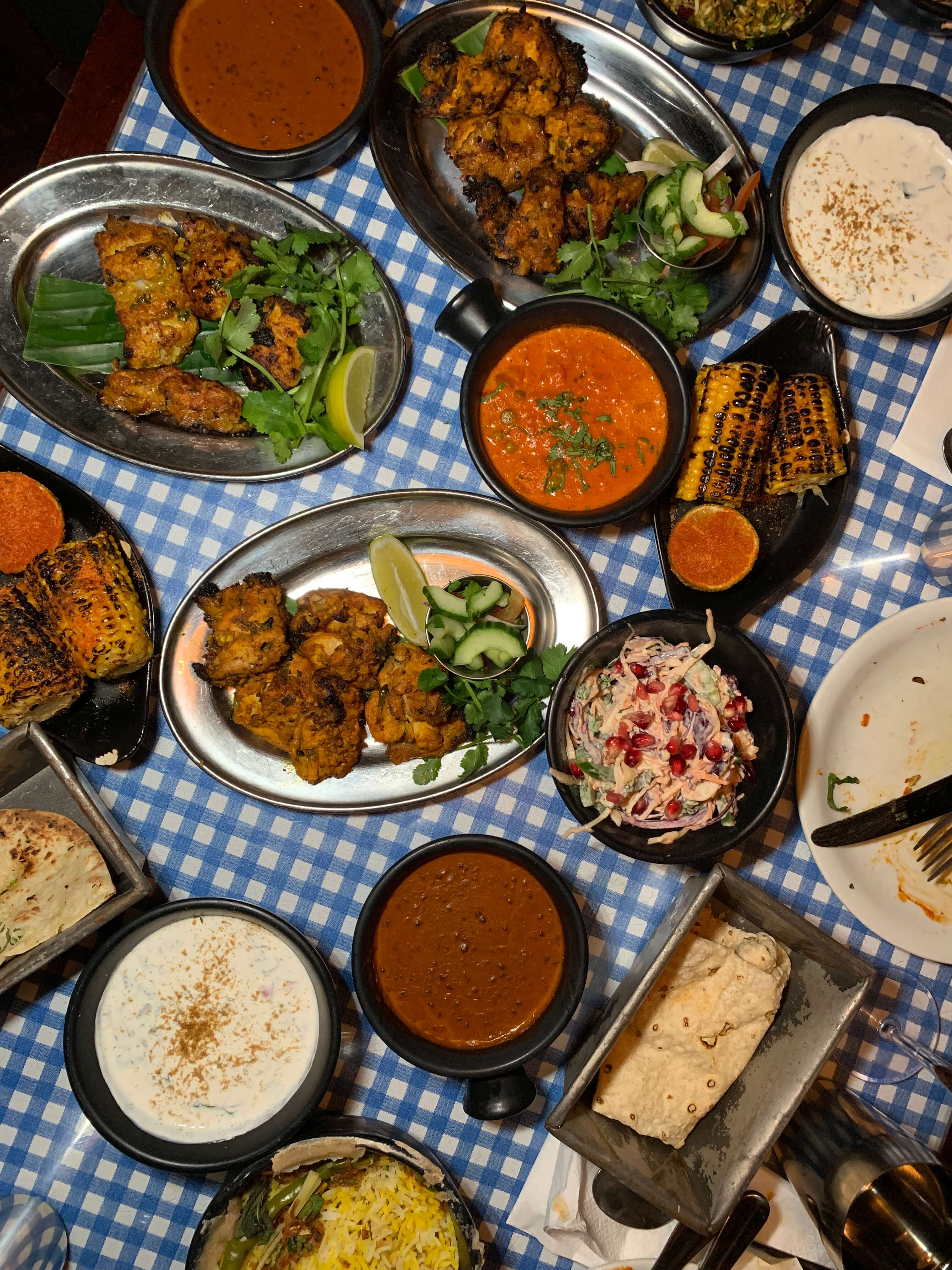 Last week I travelled across the UK with Great British Food where I tried more scotch, gin, wine and beer that I could've ever imagined along with loads of traditional British dishes ranging from scotch eggs to crumpets and everything in between.
The Food is GREAT Campaign  aims to raise awareness and educate consumers about all the great food and drink available all over the UK. You can check out their Instagram at @GREATBritishFood to learn a bit more!
Here's a little run down of the trip by city:
London:
Cheerio! I loved London. Though quite similar to NYC – big buildings, people in a rush, etc. – it definitely has a Euro-feel, is much cleaner and it's pretty hard to beat the accents. As for food, I was able to make it to a bunch of the spots on my list, many of which were recommended by you.
Here's a short list of my must-eats: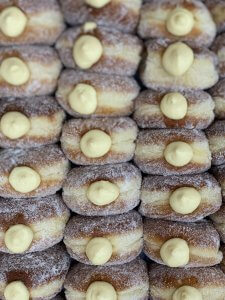 – Borough Market – preferred over Camden Market. Must eats: Bread Ahead doughnuts, Basta Pasta and the raclette.
– Sketch: go for high tea and do the pre-fixe for the full experience.
– Dishoom for approachable Indian food. The waits are crazy and they only take reservations for 6+ so plan accordingly.  Must orders are the fried okra, black Dahl, lamb biryani and all the breads.
– Mille's Lounge at The Ned: super trendy, perfect way to start a Saturday night. Very good burger.
– Padella: incredible pasta next to Borough Market. The lines start around an hour before opening so go early and be ready to wait!
– Other recs: The Cheese Bar in Camden Market (order the brie), Duck and Waffle and the Beefeater Gin Distillery. Fun Fact: they still use the same recipe as they did back in the 1800's!
-I also loved visiting the East India Tea Company where we learned a lot about the history of tea as it relates to Europe.
Kent: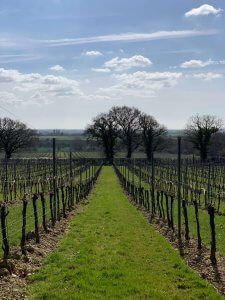 During our one day stop in Kent, I learned more about wine – and probably drank more wine – in any 24 hour period. Here, we visited Gusbourne, Hush Heath and Chapel Down wineries. It was fascinating to learn about the history of British wines and how all of the wineries began. Since the climate here is similar to the region of Champagne, many of the wines had a similar taste which I loved. My favorite winery was probably Chapel Down (which also happens to be a brewery and distillery) probably because our visit here included an incredible Michelin star lunch at The Swan Chapel Down, which sources most of their ingredients on property. Here, we stayed at The Goudhurst Inn, a very quaint bed & breakfast.
Malton:
Malton is a small town in York which has experienced a large "foodie" boom over the past five years and is now considered the food capital of Yorkshire. It's home to the Rare Bird Gin Distillery, coffee roastery and also an amazing candy shop that's been around for over 100 years; making it the perfect combo of old and new. Malton also happens to be the most dog-friendly city in the UK, so yes, there were dogs everywhere, dinner tables and bars included. Our hotel, The Talbot Malton, is a 17th Century riverside inn and was my favorite hotel of the trip – so incredibly charming!
Edinburgh: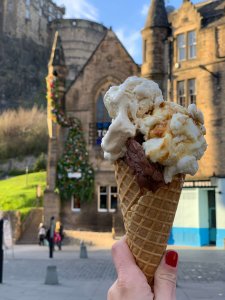 Unexpectedly my favorite part of the trip, I knew little about Edinburgh – or Scotland in general for that matter – and truly fell in love with everything it has to offer. The whole city is  quaint and picturesque, with old brick buildings, cobblestone paved streets and mountains overlooking majestic castles. It came as no surprise that J.K. Rowling found her inspiration for Harry Potter here! As for activities, The Scotch Whiskey Experience offers an extremely interactive journey through the history of scotch and is also home to the largest Scotch collection in the world, with over 3,000 unopened bottles in one room – truly something to see! Also make sure to check out  Cranacha and Crowdie, a lovely speciality goods store home to everything from delicious cheeses to speciality gins.
During our stay,  we also visited the ScotBeer Tours where we sampled exotic beers ranging from Marshmallow flavor to "Cool Beans," which contains 40% fava beans! The food in Edinburgh was also incredible, especially at 27 Elliots a seasonal, farm-to-table restaurant and The Little Chartroom, a new restaurant specializing in modern Scottish cuisine, where we had my favorite meal of the trip. I'll be dreaming about the lamb dish I ordered – prepared with sweet breads, labneh and anchovies, for the next few weeks.
As you can tell, my week long journey around the UK was jam-packed and left me feeling FULL to say the least. Safe to say that the UK is home to one of the most diverse food cultures in the world!
Please feel free to email me with any specific questions – alexa@eating.nyc.
Till next time,
Alexa
This post was written in partnership with Great British Food.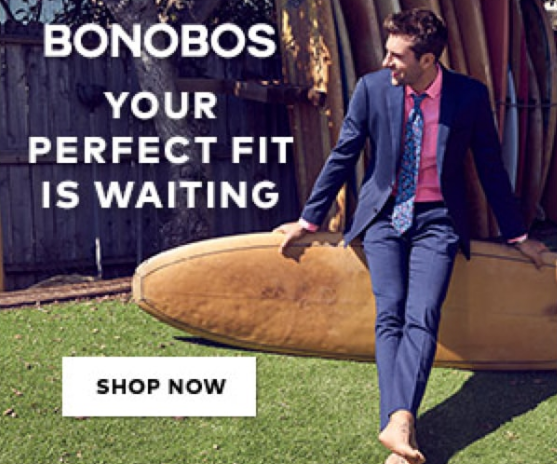 Advertisement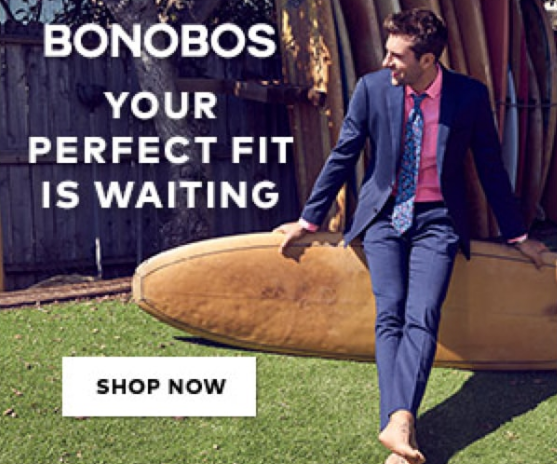 Advertisement